Screening 5 : RELATIONAL SHIFTS AND CONVERSATIONS IN ALZHEIMER'S
On-line
Please contact us for more information, questions or help:
media@whatconnectsus-cequinouslie.org or call our hotline: (514) 398 - 4400 X 09670
This is a bilingual event with simultaneous translation (French/English).
The Au Contraire Community Cinema and Les Arts et la Ville will present our fifth screening, featuring one short movie:
You Will Still Be Here Tomorrow, directed by Micheal Hanley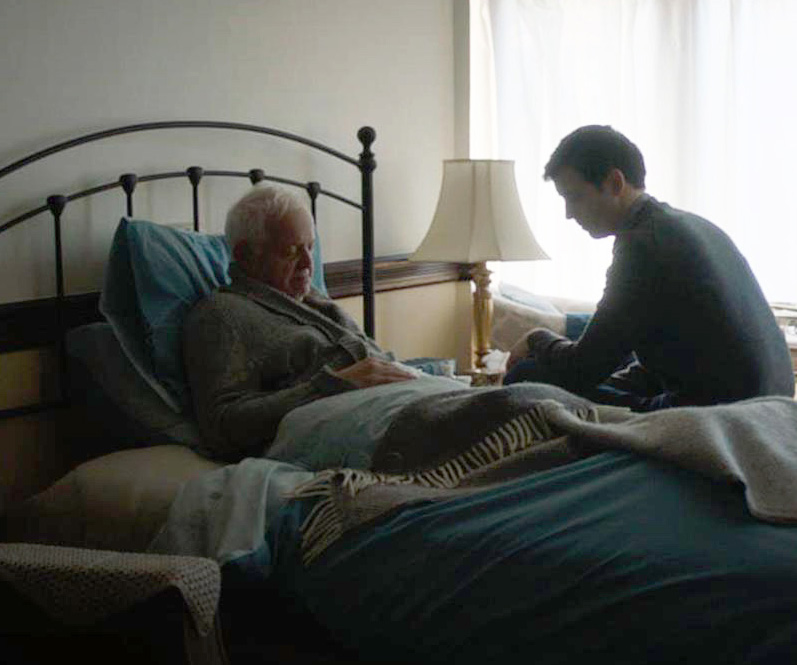 Following the screening Christian Sénéchal, Director of Les Arts et la Ville, will facilitate a panel discussion with the director of "You Will Still Be Here Tomorrow" and our distinguished panelists:

OUR GUESTS:
Marie Christine Le Bourdais, Director of Programs & Services, Alzheimer Society of Montreal
Marilyn Lajeunesse, Educational Program Officer, Sharing the Museum, Montreal Museum of Fine Arts
Michael Hanley, Director of ''You Will Still Be Here Tomorrow''
Philip Silverberg, Founder of the Au Contraire Film Festival and Urban Pardes
Other guests TBA
Keven Lee, Ph.D. candidate in Rehabilitation, will be presenting findings from his doctoral work. He will present on the concept of "letting" as a practice of care that emerged from his ethnography with carers and persons living with Alzheimer's and related disorders. Keven will also lead a movement activity inspired by his Moving-with program.

* Note: Your participation in a brief survey following the event will help us track the screening's reach and impact.