Virtual Art Links Workshop (ASM)
Online
This is a 90 minutes workshop taking place every 3rd Friday of the month. No artistic experience necessary!
Activity for people living with Alzheimer's and/or related disorders and caregivers.
Register for free : 514-369-0800, ext. 1104 or at almongrain@alzheimermontreal.ca
Next dates: October 15, November 19, December 17
Join us for this activity themed: ''Love and Passion'' facilitated by Marilyn Lajeunesse
(Educational Programs Officer-Adults and Community Groups, MMFA), using the following artwork:
• Mother and her Children in Church by Thérèse Schwartze (1886, Oil on canvas)
• October by James Tissot (1877, Oil on canvas)
• Leda and the Swan by Jean-Jacques Feuchère (about 1850, Bronze sculpture)
• Twin 6' Hearts by Jim Dine (1999, Painted and patinated bronze sculpture)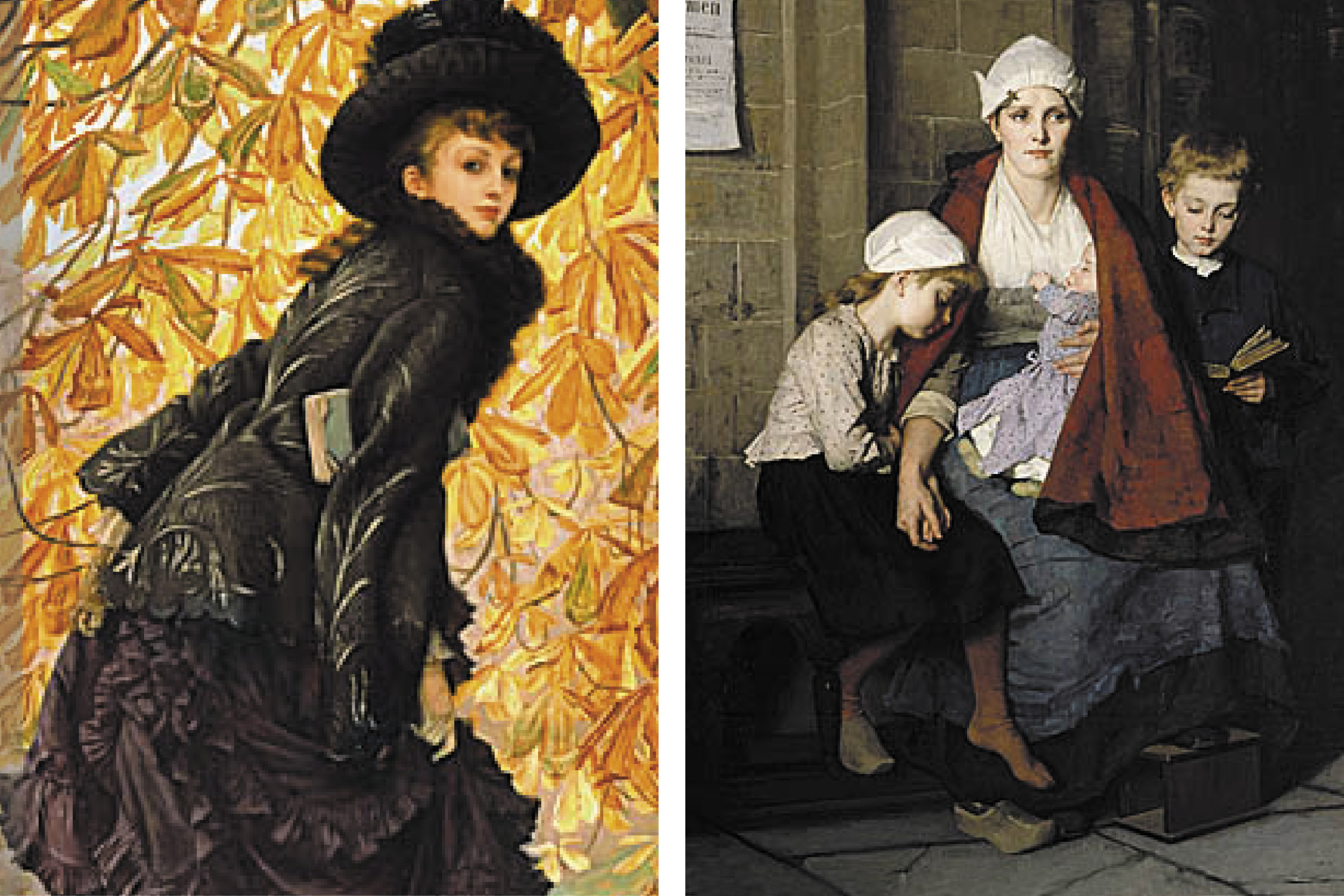 The virtual tour will be followed by a movement activity facilitated by Keven Lee (MSc, Ph.D. candidate) inspired by his Moving-with program.
The virtual gallery visit will be complemented by an Art workshop. A kit will be delivered to your home for the workshop, so please reserve a space right away!
We look forward to seeing you!
If you would like help accessing our activities, please call our technology hotline @  514-398-4400, Ext. 09670 (Mondays-Thursdays, 8 am - 5 pm).