Our project provides a wonderful opportunity to use the tools of network analysis to help create an integrated, cohesive community and understand the impact of community activities on the health of persons living with dementia and their carers. Our narrative envisioning simulator or "NES" as we playfully call it, is a way to imagine what we can accomplish in just a couple of years through sharing a common vision and doing things together, whether face to face or on-line.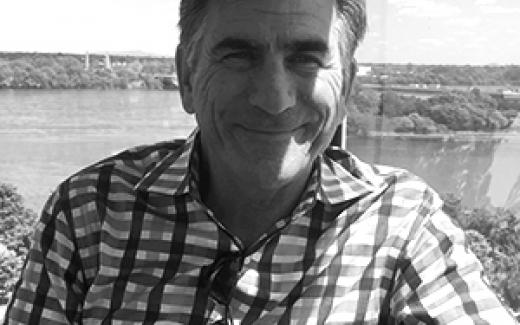 Thomas W. Valente, Ph.D., is a Professor in the Department of Preventive Medicine, Keck School of Medicine, University of Southern California. Our goal is to create an interconnected community for all so we invite you to join in activities. If you are a person living with Alzheimer's and other related disorders, a carer, or a member of any of our partners, we invite you to contact us to learn how you can get involved and help us track whether our network is becoming more connected.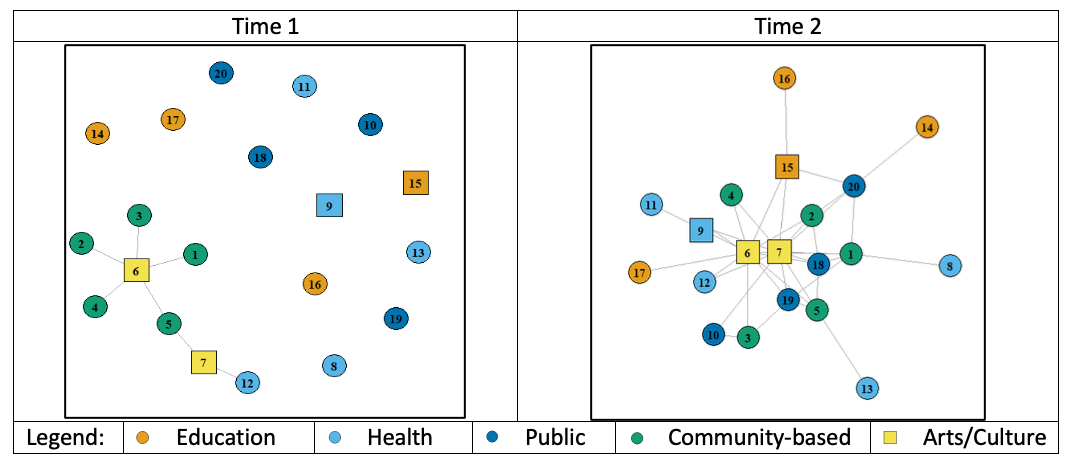 As these pictures show we envision our initially sparse network shown in diagram 1 will evolve over time to be more connected as shown in diagram 2. By becoming a member, you can help us achieve our goals so that we can serve our community better.