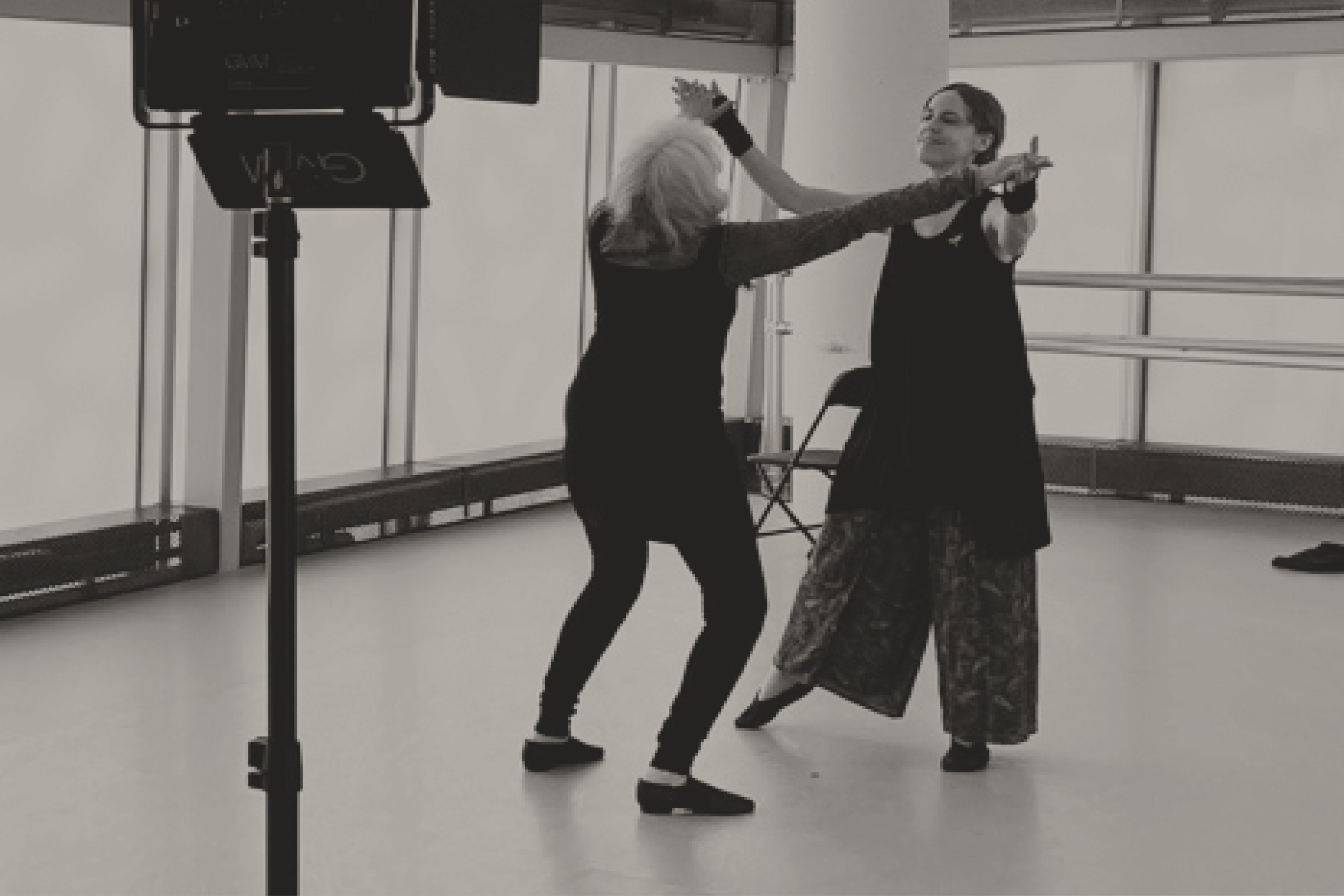 Slow Couple Dance
Rebecca and Carol share with us a dance for two to do with a loved one. This dance makes you relax while creating a connection with yourself and that loved one. For this session, make sure you have room to open your arms, and a stable chair, and you can use a scarf if you wish. Let yourself be transported by the music!
Swing Time
This energetic dance mobilizes the whole body in space and you can share our joy of dancing in tandem with a dear one. By engaging your gaze with your movement, following the rhythm of the music, and drawing the space while dancing, you will feel invigorated and full of energy.
This project is a joint collaboration of the National Centre of Dance Therapy of Les Grands Ballets Canadiens and of What Connects Us, with the financial contribution of the Public Health Agency of Canada.